Mr Linden Sydney Petzer
Mr Linden Sydney Petzer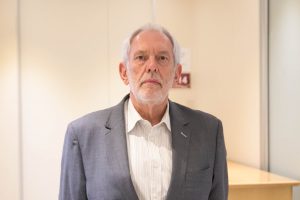 Linden has over 30 years' experience in spectrum management and regulatory affairs.
He is currently the owner of Linden Petzer Consulting; an independent consultancy specialising in spectrum management and regulatory affairs.
From September 2008 to March 2019, he was the Chief Director: Radio and Satellite Communication at the Department of Telecommunications & Postal Services where he was responsible for national policy that ensures the effective deployment of radio and satellite-based technologies in South Africa.
In 2018, Linden was appointed as Chair of the SADC Committee of Satellite Experts to develop a SADC Shared Satellite Framework. The Committee was responsible for developing a governance framework, cost sharing models, principles in terms of how a SADC Satellite network would be shared and the related engagement framework.
In 2010, Linden was appointed as a Councillor in the South African Council for Space Affairs (SACSA). He continues to hold this position. He is a member of the SACSA Scientific & Technical Committee, and also the Policy & Legal Committee.
Current Boards: Linden Petzer Consulting, Blueprint (Pty) Ltd